Why ADT monitoring?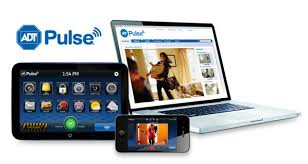 Protech Security Co., Inc. is proud to be an Authorized Dealer of ADT security. When you have ADT helping protect your property, you get the best security technology in the security industry. With more than a century of home and business security experience, ADT safeguards your property 24 hours a day, 365 days a year. When ADT receives an alarm signal, security professionals act immediately to contact you as well as law enforcement or emergency responders, if necessary.
Advanced Customer Monitoring Centers
ADT operates four Customer Monitoring Centers throughout the US to ensure continuous alarm monitoring for all customers regardless of location. If, for any reason, one of the centers is not operational, another center takes over monitoring duties until it is back up and running. You are never left unprotected when you put your trust in ADT.

Reach Out Today
Contact us today and ask about how we can partner up secure your home or business!